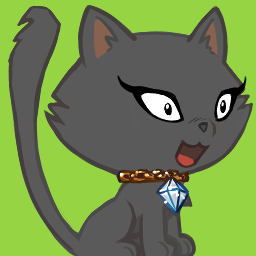 Content count

11

Joined

Last visited
Community Reputation
0
Neutral
When I have the Babble application enabled, it is causing an error when new Members try to register to my site. When I disable Babble, the registration process works fine. Here are the errors and stack trace from the system log: Currently on Babble version 2.2.4

Wryval commented on Wryval's entry in Archive

I see, it does sort of work, I just wasn't being patient enough. When people enter the room, they can chat immediately and that will show up in the chat for everyone to see, but there is about a 3 minute delay on when you see your own avatar show up in the side panel, a few minutes after that the number of people in the chat room gets updated on the Babble menu item and a minute or two after that other people can see your avatar in the side panel. Oh well, I'll keep running Babble on a separate server for now.

I wonder if you've ever configured Babble on a Plesk managed server that uses Phusion Passenger for Node.js? I got this response from Plesk support on setting up Node.js application on a a specific port. So I setup Babble in IPBoard with no port. The chat kind of works. What you type shows up in chat, but you can't see anyone in the room. I tried following your page below, but the chat stopped working all together.

Basic form of LAMP but I use a service called serverpilot.io to help manage some of the stuff that cPanel or WHM would do.

No complaints with Digital Ocean. Been there about a year now. I moved over after I had a more "fully managed" VPS web hosting solution which underwent a full week outage. I had already decided I was going to leave by the second day, but they didn't even offer any financial incentives dues to the outage. Also taught me a good lesson about having offsite backups, as I couldn't move anything until they were back online as all my backups were with them and those were not accessible during the outage. Database is about 850MB, file structure is 200MB.

I'm trying to figure out how complicated this is going to be for me to setup node.js on my server. I use a service called ServerPilot.io to help monitor, segregate web sites, and keep software up to date. It is really like a cPanel light. They don't officially support node.js, but you can use their concept of "apps" to setup a node.js app here https://serverpilot.io/community/articles/how-to-run-apps-in-any-language.html. An app is basically a way to segment different domains or subdomains and can run different php versions between apps, etc. Sent a ticket to support to see what their thoughts would be on getting a php app talking to a node.js app, this was their reply: Which I'm not sure is the right approach. Can you tell me if my line of thinking here makes any sense? I've never really installed or configured node.js before. I would need to install node.js on my server Create the new ServerPilot "app" and setup your node.js chat application there. Rather then use .htaccess files as they suggest, I'm wondering if I setup the node.js application as a subdomain like chat.domainname.com When configuring your chat application on the IPBoard side, is there a configuration where I tell it or point it to where the node.js application lives? So in this case I would goto chat.domainname.com To top things off, I also run everything through CloudFlare, which your support page mentions I need to be careful which port I setup the node.js chat application on?

Wryval posted a entry in Babble

I've been investigating alternatives for when IPChat is shut down and Babble looks like the front runner for sure. Really like what I am seeing with version 3 as well! A couple of questions: Our chat will typically have 20ish people in it on event days and can spike to 30 - 40+ on some occasions. What kind of load does this put on the server in addition to regular web traffic on the forum? I run on a Digital Ocean VPS with 2 GB ram / 2 CPUs If I purchase the current version will the upgrade to V3 be included when it is released? Do you have an ETA on when V3 will be released?