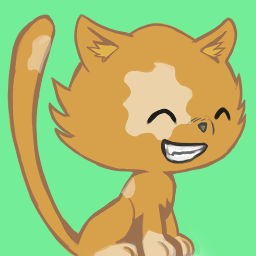 Content count

29

Joined

Last visited

Days Won

10
Community Reputation
2
Neutral
Pit commented on Pit's entry in Babble

Yes. The room that's default when you load the index etc.

Pit commented on Pit's entry in Babble

This issue is this here on 2.6.6. However it only happens in the "global" room.

Pit commented on Michael's map in Babble

Any updates on the horizon? Administrators still cannot edit messages, and some other nagging bugs. I'm really looking forward to the new version.

oh, another question, do you use WHM/cPanel on you digital ocean? or just run a basic form of LAMP?

Thanks, I'm familiar with Digital Ocean, I have 2 $5 droplets myself for various small things. But am a little scared to move the IPS forum to Digital Ocean because I do like the backup of having it 'managed' - they do help when I mess with caching and more complex stuff that I'm not familiar with. And the IPS instance I run is 20+ GB, not a fast migration, don't want down time. And since we're on that note, I've started using Google Cloud Engine for a VPS. Their system is very robust, but I really like their management console and pricing. You pay only when the server is on. And you can make images and restore them like Digital Ocean. It's less than $5 month if you leave it on the whole time, and if you boot it up only when you need it (which you can do direct from you phone without logging in), it could literally be penny's a month depending on what you use the VPS for.

Pit commented on Michael's map in Babble

And more updates? Been awhile and I'm eager to see v3.

The short answer for 2-4 I think is Yes. The config in Babble allows you to point to a different server, so you can run node on a stand alone droplet if you want. I had to open up CloudFlare on the port that node.js is running. PS. How does IPS run on Digital Ocean...? How big is your file structure and database?

Just FYI, not sure why, but at login I was redirected to: http://127.0.0.1/~michael/dev//applications/core/interface/ipsconnect/ipsconnect.php?do=crossLogin&key=b89843634433c90b313903baa080542e&id=925&slaveCall=1&url=https://codingjungle.com//applications/core/interface/ipsconnect/ipsconnect.php&returnTo=https://codingjungle.com/applications/core/interface/ipsconnect/ipsconnect.php?do=crossLogin%26key=81ddaddc4f8c253ff8053bb211822a34%26id=925%26slaveReturn=1%26start=1%26origReturn=https://codingjungle.com/

Pit replied to AquilaTempestas's topic in Support

I remember having a little struggle getting Node.js and forever installed on CentOS... wish I kept a step-by-step so that you could add that to the tutorial. https://nodejs.org/en/download/package-manager/#enterprise-linux-and-fedora Is pretty good though.

One thing I would like to see, but not sure it's possible: I often have multiple tabs open, so I'll get a notification for every tab that I have open. I don't know if it's even possible, but wish only one notification would be sent regardless of how many tabs are open. Chat bar sounds cool. If it's functional enough, would this be able to replace the in-line space that Babble takes, or would it be specific to whispers? I think I'd still like the dedicated space for Babble in-line for the global/public chat. Any estimated time frame on V3 release? Thank you

Pit commented on Michael's map in Babble

Looking forward to v3 as well. We bought the full version on IPS. I hope you don't drop support for the self-hosted, or if you do, let us hop into the service for free.

Title says it all. It's like permissions aren't being applied?

I just uploaded the new version. / "slash" / commands are now working! Thank you

Any way I can troubleshoot this? I've re-uploaded the App and restarted the NodeJS

I have cleared the cache with the support tool in ACP too.